Interview with Pepijn Paanen – Euronext
Pepijn Paanen, Head of Legal & Regulatory Affairs Netherlands at the listed stock exchange company Euronext N.V., is seeking to recruit a new colleague for his department: an ambitious legal counsel with (at least) four to six years of work experience.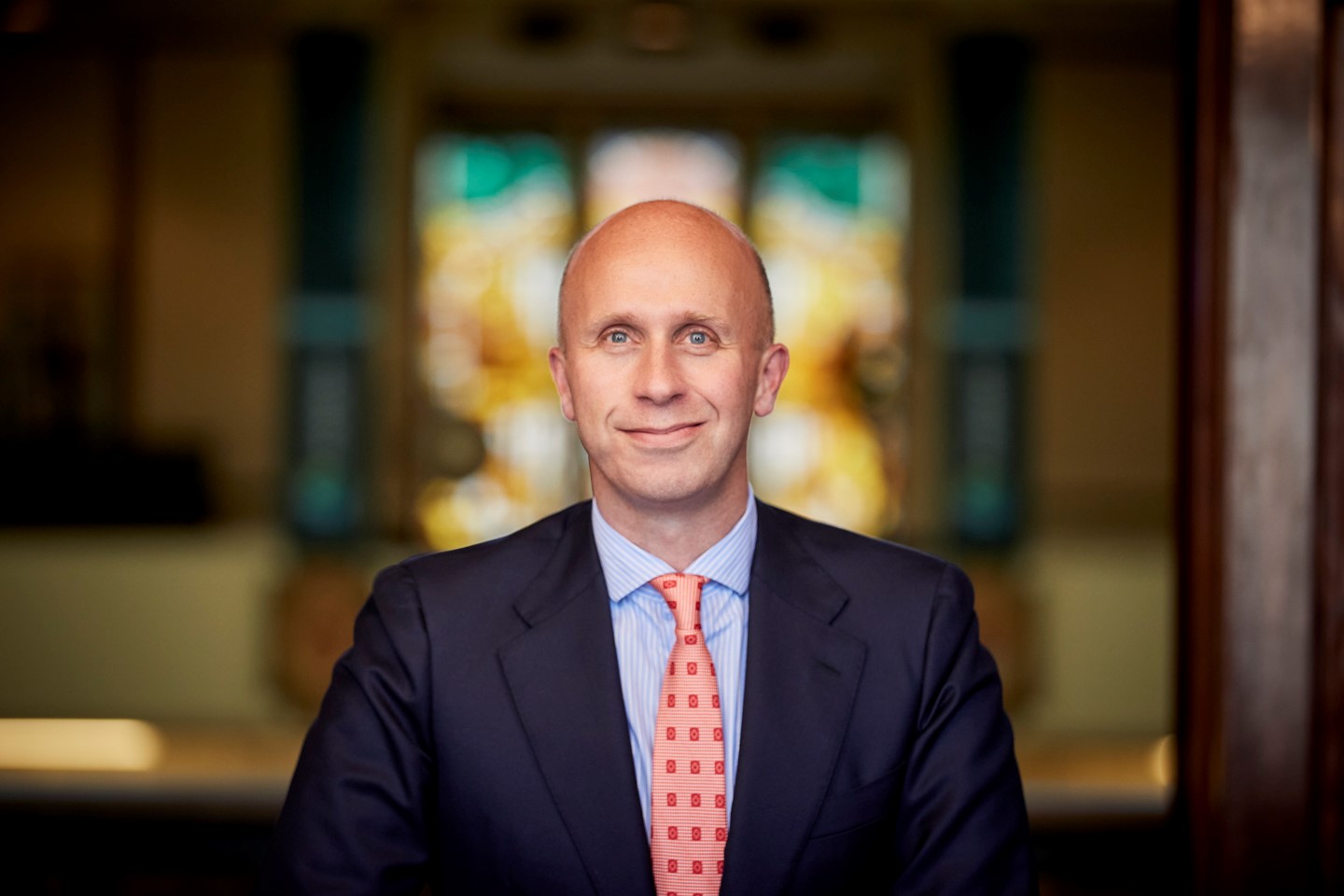 Paanen (48) has his office in the monumental Euronext office building at Beursplein 5 in Amsterdam, right next to another famous stock exchange building by H.P. Berlage. He explains that the Euronext building was designed by Jos Cuypers, son of Pierre Cuypers, architect of the Rijksmuseum and the Central Station in Amsterdam.
Euronext includes, in addition to the Amsterdam stock exchange, the exchanges of Paris, Brussels, Dublin, Lisbon, Oslo and Milan. Most of the departments in each local market work for the entire group. Paanen for instance, is a few days per month in Paris for consultations.
The stock exchange company operates in a highly regulated market. The applicable legislation and regulations are partly national, and therefore differ per location, and partly European. Paanen's task is multifaceted: drafting and assessing contracts, providing legal support to colleagues in the design of new products and projects, assessing the legal consequences of regulations for the company's products and supervising the legal implementation of these regulations in the Netherlands, and finally, the coordination of those rules with the other branches. This coordination is done by the so-called College of Regulators. At the moment, crypto-currencies, blockchain technology, but also the integration of markets in specific products require a lot of attention, according to Paanen.
Paanen's department consists of a paralegal and a secretary, and now there is a vacancy for a lawyer. What experience and qualities is he looking for in the new lawyer? Paanen: 'He or she must in any case have started working in private practice. Good drafting skills are the core of the training there, and they come in handy here. In addition, it must be someone who likes to thoroughly immerse him/herself in legislation and regulations and who then goes, with that knowledge, to the business, to support the colleagues in the company. That is why I weigh the personality heavily; you have to be socially strong, be able to approach colleagues easily and be accessible to them.' Taking initiative is also part of that, according to him, 'here you have a lot of freedom to get things started, to help the company move forward.'
Of course he will guide the newcomer. Paanen, who once rowed at a high level, has also coached top international rowers for many years. He is happy to use this experience for the guidance and professional development of the new lawyer, he says.
And for a young lawyer, Euronext is an attractive working environment, according to Paanen, because many young, highly educated professionals work there.
/*/////////// EINDE FLEXIBELE CONTENTBLOKKEN /////////////////*/ ?>