Compliance Executive Search
If there is one constant within the compliance industry, it is this: the state of compliance and integrity is constantly changing.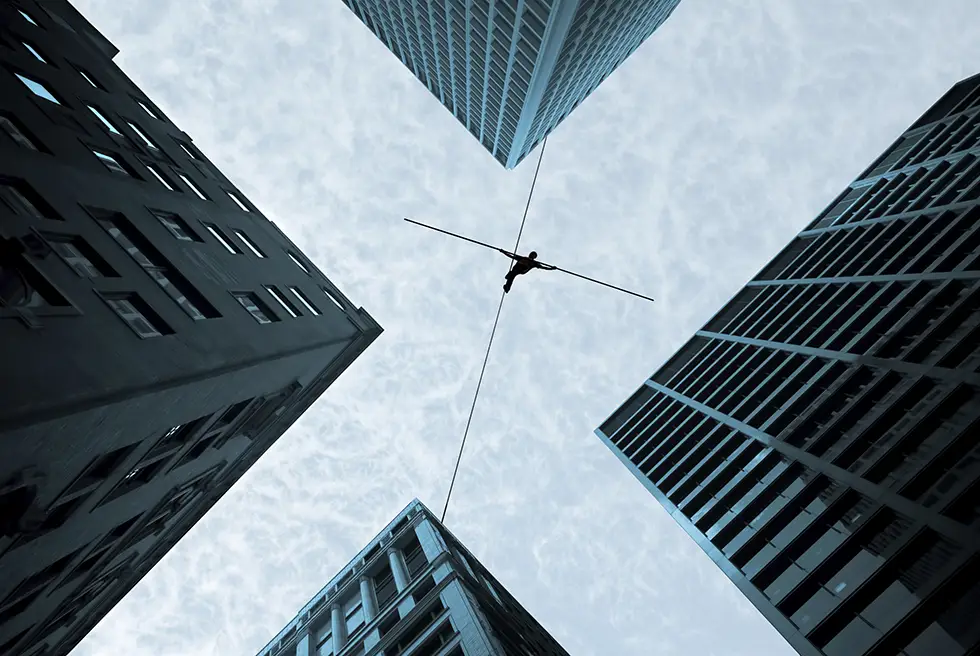 Executive search consultancy for senior compliance positions
The scope of the compliance & integrity domain is constantly changing under pressure from laws, governments, investors and because of increasing social awareness. Topics such as sustainability, privacy, sanctions, (third party) risk and ESG now regularly fall under the umbrella of compliance. Organizations must operate in a socially responsible manner, and leaders are becoming aware that integrity and compliance are essential to their success.
A compliance officer may be the most important colleague you hire this year. With the growth of international trade and the increasing need for business transparency, compliance professionals have become a crucial contributor to business strategy. Finding the right people is important and connections are everything. We can help you address new and existing compliance challenges and find the best candidates that fit your culture.
Every day we conduct dozens of exploratory interviews with experienced compliance professionals, even without an actual job opening. And we've been doing that since 1997.
With that experience, we find such a number of relevant candidates for each position that virtually every vacancy can be filled within a short period of time and to the great satisfaction of our clients.
Our approach is personal and involved. First, we visit you as a client. We get to know your corporate culture and refine the profile with you. Together we analyze the objectives, the role of the compliance officer in the organization, the responsibilities, tasks and activities. With this we make the translation to competencies and personal characteristics.
Among other things, Voxius mediates highly qualified candidates for the positions of (Chief) Compliance Officer in a variety of industries.
The size of your company (listed or unlisted), your business strategy, the industry (regulated or unregulated) as well as the scope of your activities are some of the factors that determine to what extent your organization needs a professional compliance policy. A (Chief) Compliance Officer helps you build a compliance department to prevent damage to relationships, reputational damage and possible regulatory sanctions.
Together with the client, Voxius explores what expertise a compliance professional should possess in order to build, expand or improve a successful compliance program. When selecting candidates, we also explicitly consider your organization's culture and future plans. Our goal is not just to find you the leader for today, but to find you the candidate who will guide you to a better future.
Governance, Risk & Compliance (GRC) covers a broad field. The intent of GRC is to effectively and efficiently achieve goals in light of risks and uncertainties.
For a Governance Risk & Compliance position, stakeholder management is key. Clients of Voxius are looking for a professional for this role who is capable of sparring with the business at level and challenging them where necessary. There will also be intensive collaboration with various other areas such as ERM, Quality & Regulatory, Legal, Security, Business Continuity, Sustainability and/or Health & Safety. Ultimately, the GRC manager will advise the management on measures to be taken (operational, behavioral, processes, procedures) and mitigating the identified risks.
A number of sectors face government regulation in the Netherlands, often to protect consumers. Within telecom, healthcare, energy, pharmaceuticals and the financial sector, among others, free competition is allowed but only within the public interest objectives pursued by the government.
Voxius mediates Legal Regulatory Professionals particularly within highly regulated industries such as biotech, life sciences, pharma and medical devices. The Regulatory Specialist needs to be an authority on regulations within the relevant sector and will need to develop and implement regulatory strategies. After coordinating the strategy with the relevant authorities, it will be necessary to ensure that products are allowed to be marketed in accordance with the intended timeline.
Companies have a duty to behave professionally to best serve their customers and employees. A company's code of conduct and ethics help to explicitly define its corporate culture. Several companies prefer the term business ethics or business conduct to compliance because it has a more positive ring to it. Moreover, the job title Compliance Officer is used more in international context and also covers hard compliance topics such as Fraud, Anti-Bribery & Corruption etc.
The function of Ethics and Conduct counsel is becoming increasingly important as various studies show that ethical business practices are directly related to both short- and long-term profitability. The business ethics counsel contributes to the success of the company by focusing on compliance topics such as code of conduct (equality, respect, loyalty, responsibility), whistleblowing, conflict of interest, transparency, etc. Providing training, conducting investigations, audits and remediation also falls under the duties of this professional.
Cross-border trade has become increasingly complex because of ever more stringent regulations, technical standards and extensive contracts. Potentially, such regulations and agreements may even have extraterritorial effects. International trade may be hampered or delayed by technical standards, dangerous goods, embargoes and sanctions, export controls (dual use, war materials), customs regulations or product safety, among others. Violations of applicable regulations can lead not only to financial losses, but also to a risk of criminal conviction. Thus, both companies and responsible individuals are exposed to substantial risk.
An Export Control or Trade Compliance Officer is tasked with assessing and controlling risks by adjusting processes, implementing appropriate systems where procedural delays must be avoided as much as possible.
With the entry into force of the GDPR in 2018, privacy became one of the focal points within legal & compliance, both in business and law. The need for specialized and qualified privacy professionals is ongoing.
In 2018, the current Dutch Personal Data Protection Act was replaced by the European Privacy Act. Where consumer data had long been well protected, personal business data now also falls under the heading of "consumer data. Not only companies in B2C but also companies in B2B have to deal with the consequences of the new law.
Voxius regularly mediates privacy officers and DPOs for its (international) clients and is a sparring partner for companies in completing privacy projects in the broadest sense of the word.
Besides organizing meetings for and by professionals, Voxius has long been engaged in the mediation of compliance professionals for its (international) clients. We are a leading knowledge partner in the field of compliance in the broadest sense of the word. The consultants of Voxius have extensive experience with this, understand the requirements and needs of each specific position and have a solid network to find the right candidate for your organization.
In recent years, for example, Voxius has successfully mediated the following positions, among others:
Legal Director Regulatory
Head of Risk & Compliance
Governance, Risk & Compliance Consultant
Corporate Compliance Officer
Privacy Officer
Enterprise Risk Manager
Ethics & Compliance Director
Consultant Regulatory Project
Compliance & Risk Manager
Associate Governance Risk & Compliance
Export Control Manager
Trade Compliance Specialist
General Counsel & Compliance Officer
More information?
Get in touch with Regien, Hielke or Els. They will be happy to update you on our services within Compliance Executive Search.
/*/////////// EINDE FLEXIBELE CONTENTBLOKKEN /////////////////*/ ?>