Legal Executive Search
We handle the search and selection of candidates for senior and/or executive positions in the corporate world and mediate experienced professionals for (salary) partner positions in the legal and notarial fields.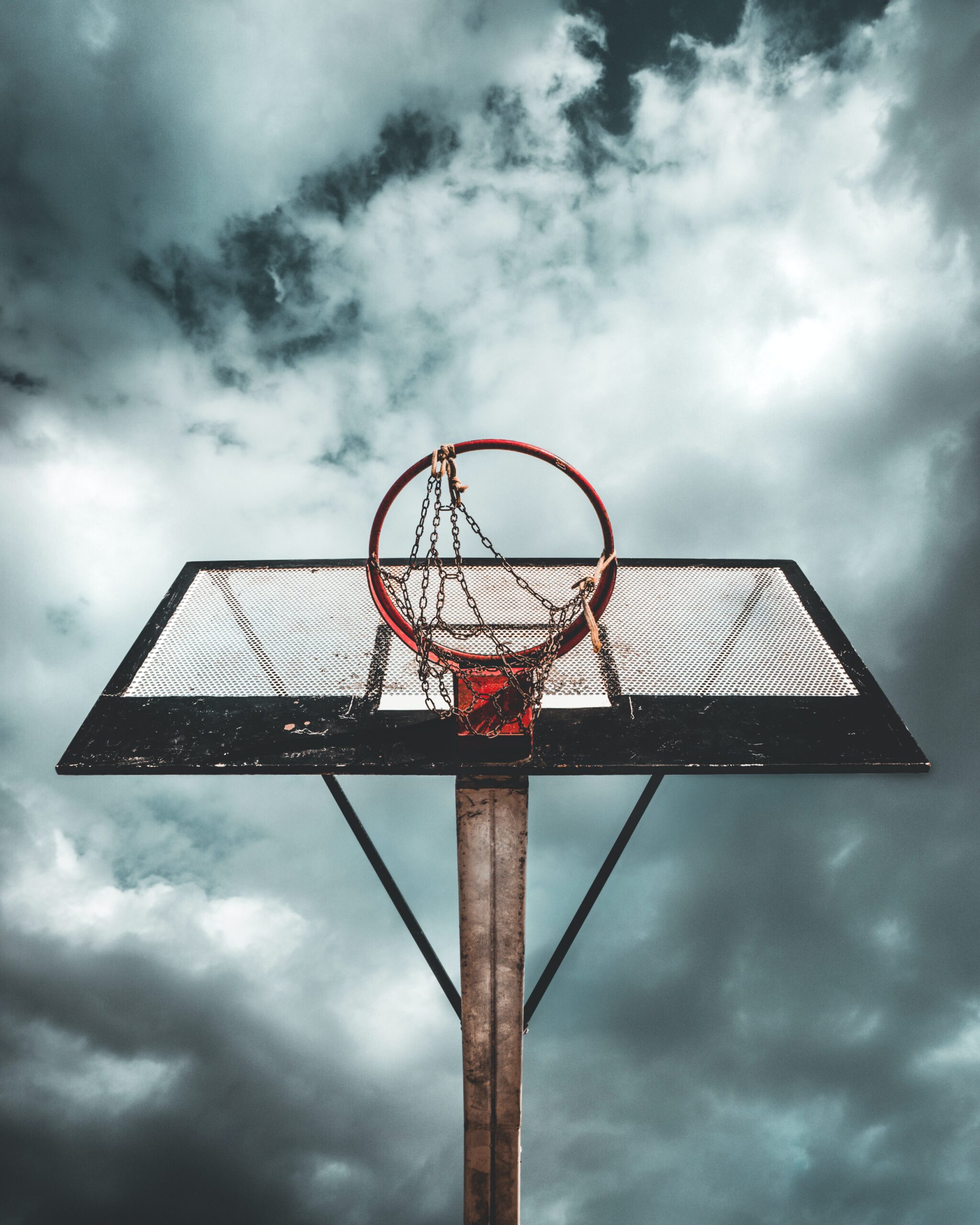 Executive search consultancy for senior positions in Legal
We know the lawyer you are looking for. We conduct exploratory talks with experienced lawyers and corporate lawyers every week, even without a concrete vacancy. And we have been doing so since 1997.
From our in-depth knowledge of the market for experienced lawyers, we offer high added value, both to our clients in setting up their legal department/section and to our candidates (coaching, career advice, business case development, etc.).
This experience brings us an unparalleled network among senior professionals in the commercial Legal field, allowing us to move quickly for specific (executive) search assignments.
In addition to drawing from our actively monitored network, we support each search with several weeks of headhunting of candidates who have the right background in experience, similar employers (industry or culture) and relevant projects in their previous careers. This enables us to present a shortlist of very well-suited candidates within four to six weeks of the start of a search assignment, so that virtually any vacancy can be filled within a short period of time and to the great satisfaction of our clients.
An overall view of our efficient executive search process: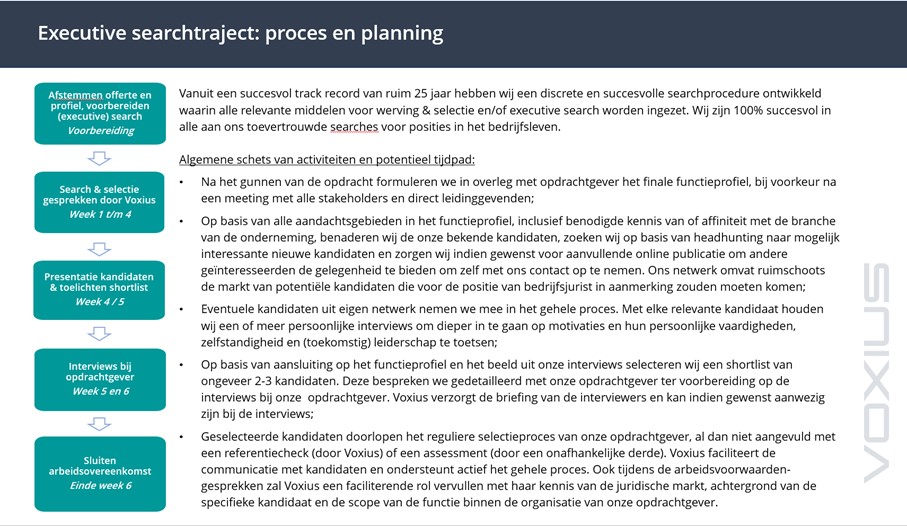 We know virtually all of the chief legal officers in the Netherlands personally. This knowledge and our balanced executive search process, enable us to fill all Chief Legal Officer and (Deputy) General Counsel roles entrusted to us.
For the modern General Counsel, in addition to subject matter, people management is an important part of the position. In addition, the Legal management function impacts various stakeholders in the organization (Supervisory Board, Executive Board, regulators, NGOs, etc.) and is responsible for Legal Operations. We select candidates who oversee this entire playing field and help them be successful in their role.
We identify and select experienced legal professionals for permanent positions in business. Based on executive search, we fill senior positions in Legal with 100% success rate. Our successful research is based on executive search: an active approach to potential candidates under simultaneous deployment of all search tools, leading to the optimal shortlist and successful recruitment at short notice.
Corporate Secretaries often fulfill a key position within an organization. Appropriate professional knowledge and above all the right competencies and personal characteristics are therefore essential. We always succeed in the search for a Corporate Secretary. Our successful research is based on executive search: an active approach to potential candidates with simultaneous use of all search tools, leading to the optimal shortlist and successful recruitment in the short term.
We identify and select experienced lawyers and candidate notaries in private practice. On an executive search basis, we fill senior associate positions in top law and notarial firms.
For years we have been sparring partners in the legal and notarial professions. We know them well. And we know most offices inside out. This enables us to find partners, and often teams, for offices. We do this in a discreet and balanced way that does justice to the interests of all concerned.
More information?
We will be happy to explain our methods and expertise in the various fields. We will gladly visit you to experience your needs and corporate culture, and then discuss with you the optimal method of support.
/*/////////// EINDE FLEXIBELE CONTENTBLOKKEN /////////////////*/ ?>